UPDATE: The Kenya Active Safari from REI Adventures is no longer available. Here is the review of the Best of Kenya Safari package instead.
| | |
| --- | --- |
| Product | Best of Kenya Safari |
| Country | Kenya |
| Where to Buy | Check Out the Latest Price |
| Duration | 12 Days |
| Group Size | 7 Maximum |
| Starting Point | Nairobi |
| End Point | Nairobi |
| Safari Tour Operator | Bencia Africa Adventure and Safaris |
| My Rating | 9.5 out of 10 |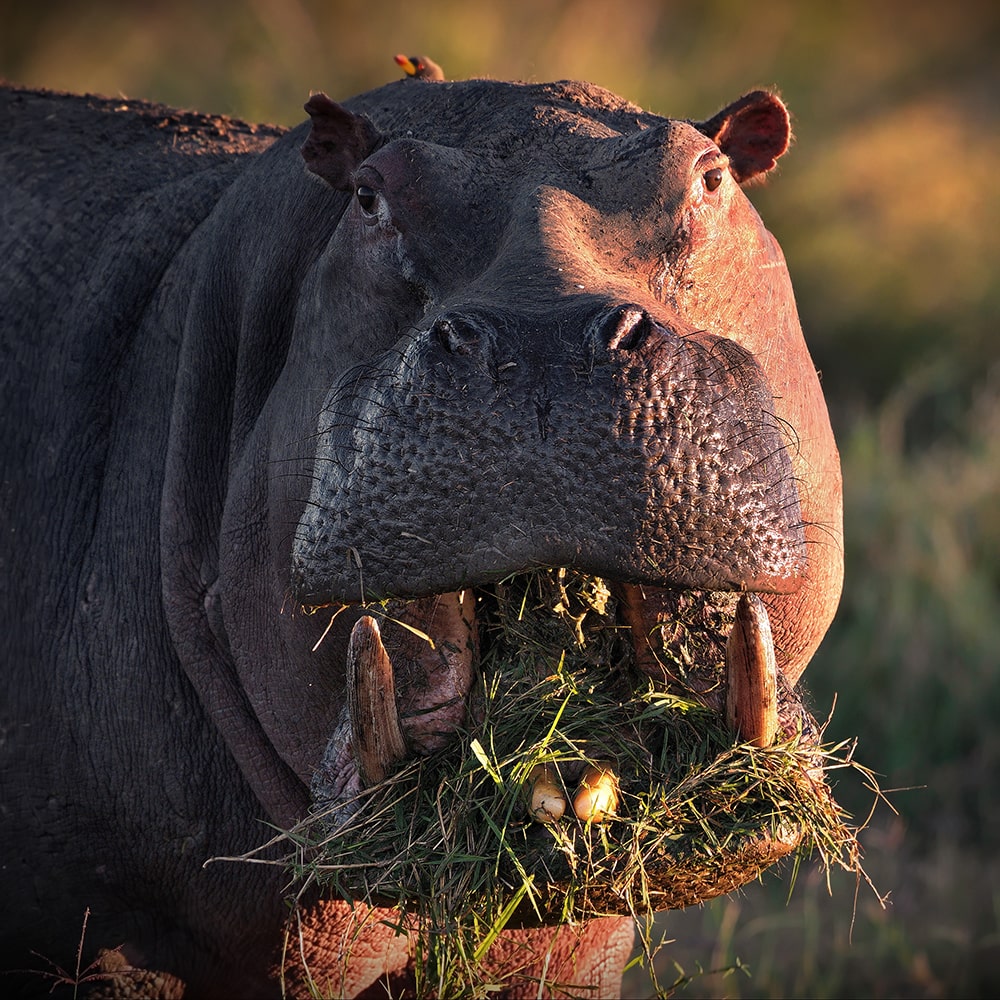 A safari in Kenya is an adventure like no other. With its vast plains and abundance of wildlife, it's no wonder that Kenya is a popular destination for safari-goers. In this Kenya Safari review, I took a closer look at a Safari package called the Best of Kenya from Bencia Africa Adventure and Safaris.
Let's dig in, shall we?
Why Go on a Safari Adventure in Kenya?
Kenya is a beautiful country with amazing landscapes, diverse wildlife, and fascinating cultural experiences. From the Great Rift Valley to the Maasai Mara, there's no shortage of things to see and do in this East African nation.
Safaris offer travelers the opportunity to view some of the world's greatest wildlife species. They're not only educational, but they're also incredibly relaxing.
Did you know that Kenya offers some of the best wildlife viewing experiences on the entire continent? Over 1,000 species of animals live in the wild.
Furthermore, Kenya is located at the crossroads between Africa and Asia. Its diverse ecosystems support various plants and trees, including acacias, baobab, eucalyptus, fig, mango, olive, palm, pine, rubber tree, and many others.
You should consider taking a safari trip to Kenya for several reasons. First, you'll see incredible sights, meet the locals, learn about their heritage and traditions, and have unforgettable experiences.
Who Can Go on the Best of Kenya Safari?
The activity level for this Kenyan safari is mild and therefore fit for everyone since this safari adventure involves little bushwalks and mostly vehicle game drives. However, before booking this trip, you must be in good health and reasonably fit to enjoy the adventure fully.
Overview of the Best of Kenya Safari
The Best of Kenya active safari is suitable for families who enjoy nature and wildlife watching.
Your journey begins and ends in Nairobi. The trip duration is twelve days, fully packed with various activities, including bushwalks, boat rides, and game drives to observe wildlife.
The first stop is Samburu National Park, located in central Kenya and covers about 250 km². The Samburu park is home to many species of animals, including the rare bongo antelope.
The next destination is the Aberdare National Park, part of the Aberdare Mountains.
The Aberdare National Park is home to many animals, including lions, leopards, elephants, rhinos, giraffes, and zebras, and also known for its rich flora and fauna.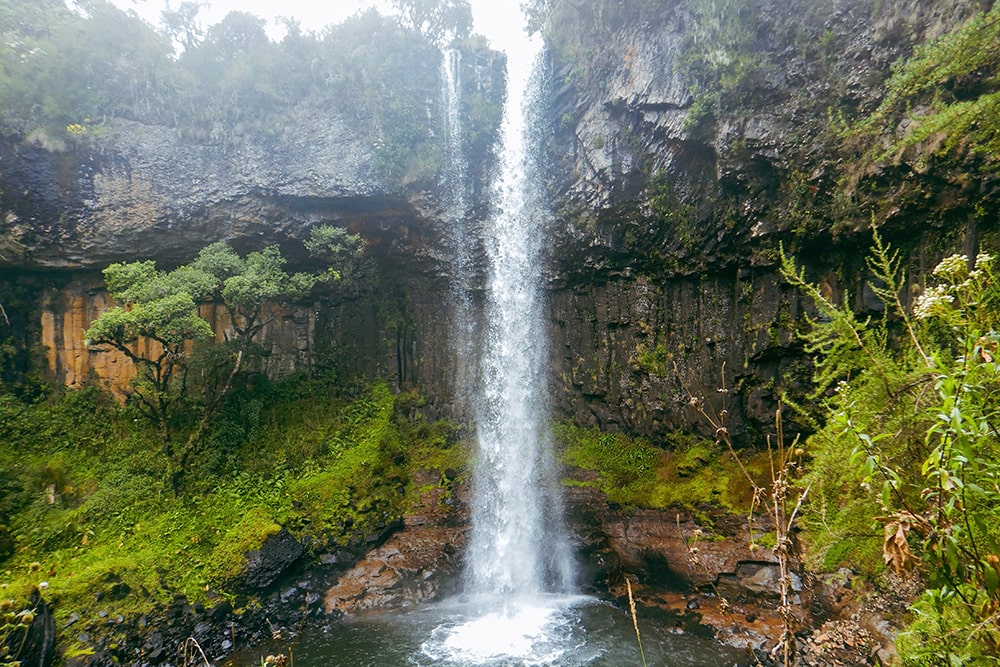 As a small sidenote here, this is also where Queen Elizabeth II learned about the death of her grandfather King George V.
Then, your Kenyan safari next stop is the Sweetwater's Game Reserve and, more specifically, to the Ewaso Ng'iro river for a boat ride and more wildlife sightings. The Ewaso Ng'iro is the second longest river in Kenya after the Nile.
Your adventure continues with a photographic safari in Lake Nakuru National Park. So, don't forget to pack your camera! Lake Nakuru is the refuge for millions of flamingos and a sanctuary for the endangered species, the black and white rhinoceros.
From Lake Nakuru, you head out to the Maasai Mara National Reserve for game drives and close-up encounters with the wildebeests, the Cape buffalos, the zebras, the giraffes, the lions, and the hyenas, only to name a few!
Furthermore, as an optional activity, you can visit the Maasai village – where you can see how the Maasai people live and learn about their culture.
As you travel to the final destination of your trip, a stop at Hell's Gate National Park is in the cards.
While you are wildlife sightings within Hell's Gate Park, don't forget to take a break to enjoy your surroundings and observe the geothermal geysers around the park.
Finally, the last stop on your Kenya Active Safari Adventure is the Amboseli National Park, located in Western Kenya near Lake Naivasha and Kenya's Rift Valley region. The Amboseli park is known for its elephant population and rich birdlife. 
What's Included and NOT?
| Inclusions | Exclusions |
| --- | --- |
| Daily Game Drives. | Airfare. |
| Boat Ride at Lake Naivasha. | Personal Expenses. |
| Transport in a Micro-Tour Van for 6 to 8 People with a Pop-up Roof for Photographing. | Drinks Like Beers. |
| Car/Driver Entrance Fees to the Park. | Tips for the Driver/Guide. |
| All Park Fees and Government Taxes. | |
| A Professional English-Speaking Safari Guide. | |
| Driver Allowance. | |
| 11 Nights' Accommodation. | |
| Three Daily Meals. | |
| 1 Liter of Water per Person per Day. | |
| Airport Transfers to and from Jomo Kenyatta International Airport (NBO). | |
Accommodations
You will stay at various accommodations, including Lodge, Hotel, Tented Camp, and Resort. Also, all the amenities are included.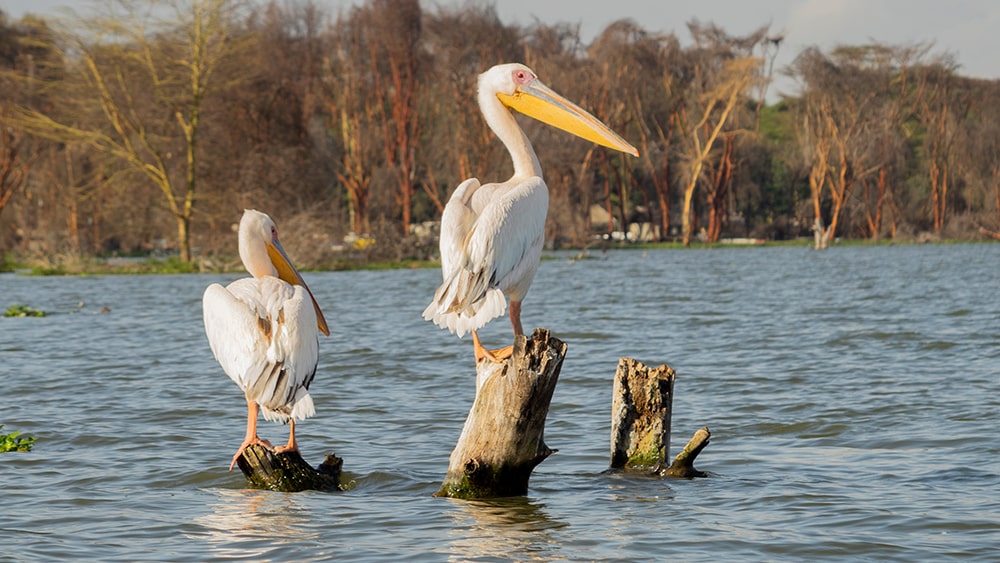 When Is It the Best Time to Go?
Safaris are great fun, but they require planning. Many factors go into booking your safaris, such as weather conditions, accommodation availability, and the number of tourists visiting the area at any given time. The best time to go on a safari depends on what kind of experience you're hoping to have.
Try to plan your safari around the dry season, which runs from May to November. During this period, animals tend to congregate near water sources, and you should see plenty of elephants, lions, zebras, giraffes, rhinos, hippos, antelopes, and other species.
Avoid booking your safari during the rainy season, which lasts from December to April. Animals are often reluctant to move around during heavy rain, and you may miss some of the best sightings. In addition, the roads can be impassable, and you may spend more on transport costs than you would during the drier months. 
Adventures, Wildlife, and Kenya Await You!
I know that safari adventures aren't cheap, but they're definitely worth every penny. In fact, they're probably the best vacation you can ever take.
Why? Because Kenya has become known around the globe for its wildlife reserves, which include the famous Maasai Mara National Reserve.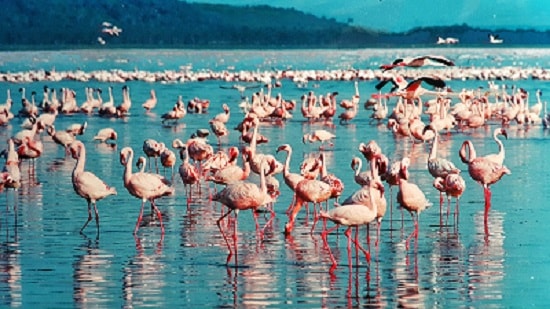 The Mara reserve is home to over 1,000 species of animals, including the Big Five: the lion, elephant, Cape buffalo, leopard, and rhino. These five animals are considered the top predators in Africa, and their presence in the park ensures that visitors never run out of exciting sights to see.
Kenya is truly a unique destination that everyone should visit at least once in their lifetime. So make sure you check out the Best of Kenya Safari today!
If you have any inquiries about the Best of Kenya Safari package, please leave a comment below. I will get back to you ASAP.