South Africa is a fabulous destination for a vacation to unwind and take a break from your stressful routine. South Africa is well-known for its safaris to see wildlife.
However, if safaris are not your thing, then you should go on a culinary adventure to discover the traditional foods of South Africa!
South Africa or the "rainbow nation" offers a rich cultural history with 11 official languages. This cultural diversity is also present in their dishes.
The origin of the cookery found today in South Africa comes from 3 sources:
The indigenous people of Africa: The Sotho and Nguni-speaking people.
From the colonization by the Europeans: Dutch, German, French, Italian, Greek, and British.
The Asians are well known for their use of different spices.
African foods are colorful, tasty, nutritious, and offer a culinary experience of a lifetime!
If you are a picky eater, you can opt for restaurants offering occidental cuisine such as French, Italian, Greek, German, Mexican, etc. However, if you choose to stay in your comfort zone, you will be missing out on a memorable culinary experience!
South Africa is by far a meat lovers' paradise! The meat is at the core of every dish. It is very hard to get a meal without any meat in it! Beef is by far the favorite meat of South Africans, but they also enjoyed other meats like mutton, goat, chicken, antelope, and lambs.
There are two ways to serve the meat, either in a stew or grilled. The South Africans are huge fans of barbecue or "Braai", as the Afrikaans would say.
I have outlined what I consider the best picks that you should try first while touring South Africa. To help you navigate through the many dishes available, I broke it down into the following categories: main dishes, side dishes, desserts, snacks, and beverages.
Main Dishes
Boerewors
The Boerewors are sausages. This sausage is made up of meat and spices (toasted coriander seed, nutmeg, cloves, black pepper, and allspice). The meat of choice for the Boerewors is minced beef. However, it is possible to get Boerewors made with minced pork or lamb or even a mixture of both if you wish.
The Boerewors are usually cooked on a barbecue (braai).
Potjiekos
Potjiekos is an Afrikaans traditional stew quite popular in South Africa. This dish is made of meat and some vegetables, and it is slowly cooked in a three-legged cast-iron pot over coals.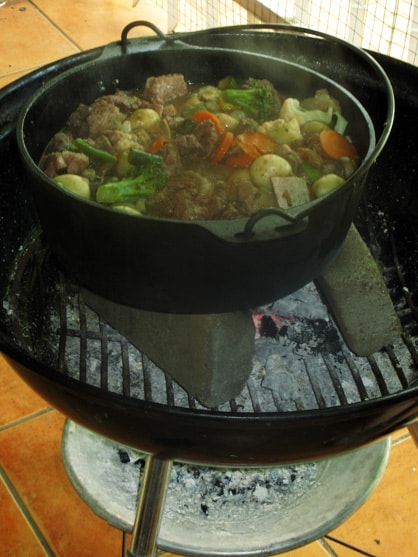 Frikkadels
The Frikkadels are the South African meatballs. These meatballs are either baked or deep-fried.
BoBotie
The Bobotie was introduced to South Africa by the Dutch and later adopted by the Malay community. The Bobotie is the national dish of South Africa.
The composition of the Bobotie is as follows, minced meat (usually beef or lamb), mixed with dry fruits (raisins and apricots) with a baked egg on top. The Bobotie is often served with sambal.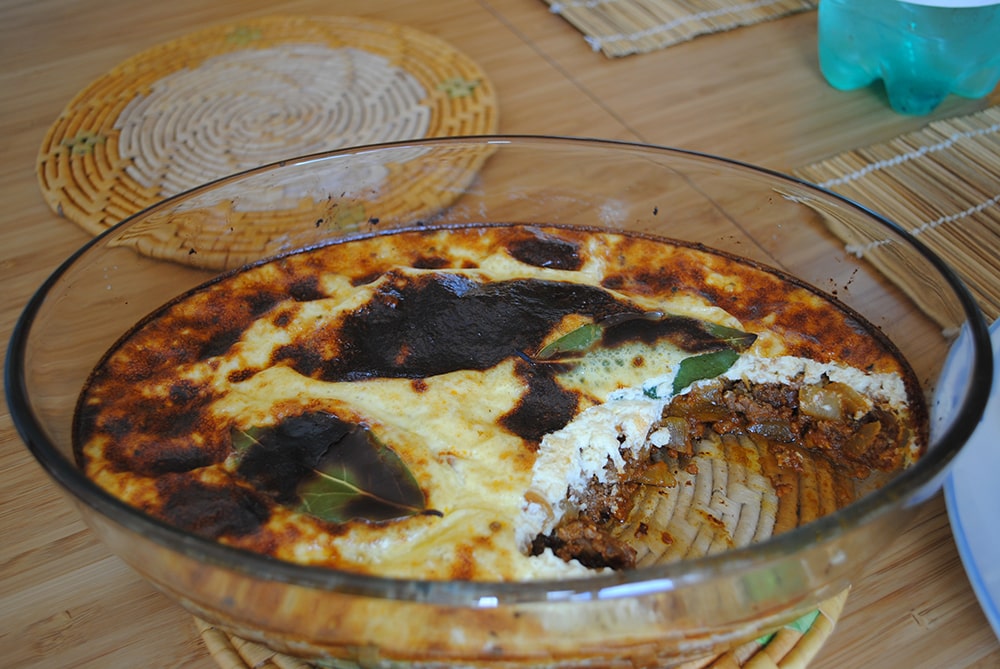 Tomato-Bredie
If you like spicy food, this is the dish for you. Tomato-Bredie is a very spicy stew made of lamb and of course, tomatoes.
Sosaties
The Sosaties are kebabs. The meat of choice for this dish is either lamb or mutton. The meat is marinated then skewered and braaied.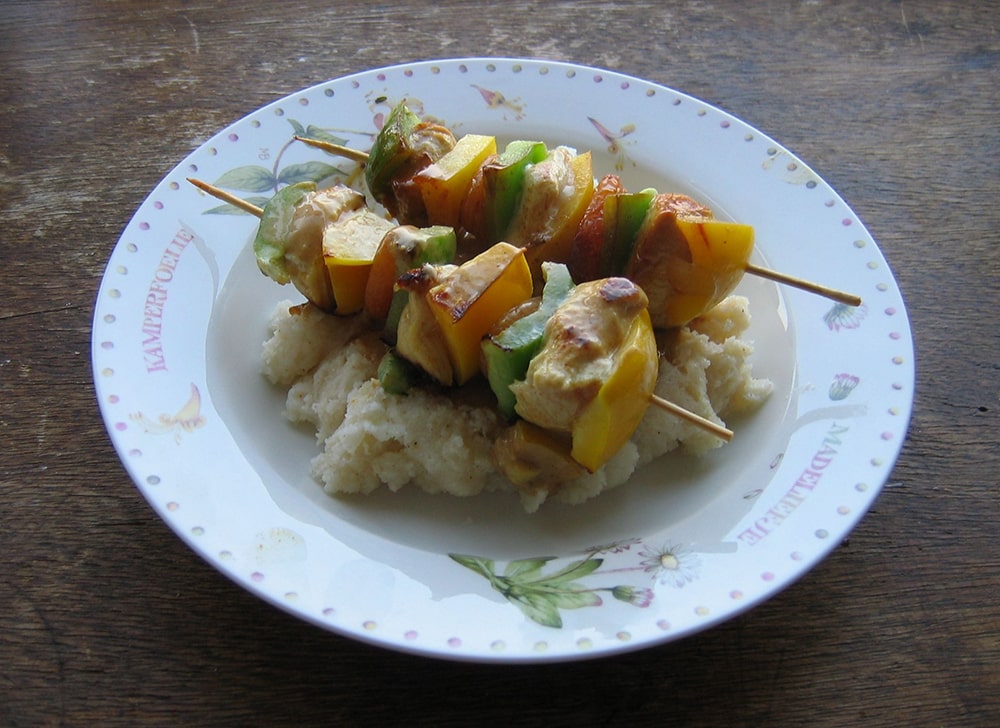 Walkie-talkies
I know that in many parts of the world, walkie-talkies are known as portable two-way radios. However, in South Africa, walkie-talkies are a dish made of chicken heads and feet that are either grilled or deep-fried. This dish is extremely popular in rural South Africa.
Side Dishes
Chakalaka
The Chakalaka is a traditional South African relish that contains tomatoes, carrots, onions, garlic, ginger, chilies, and curry. Chakalaka is the perfect side dish for a barbecue.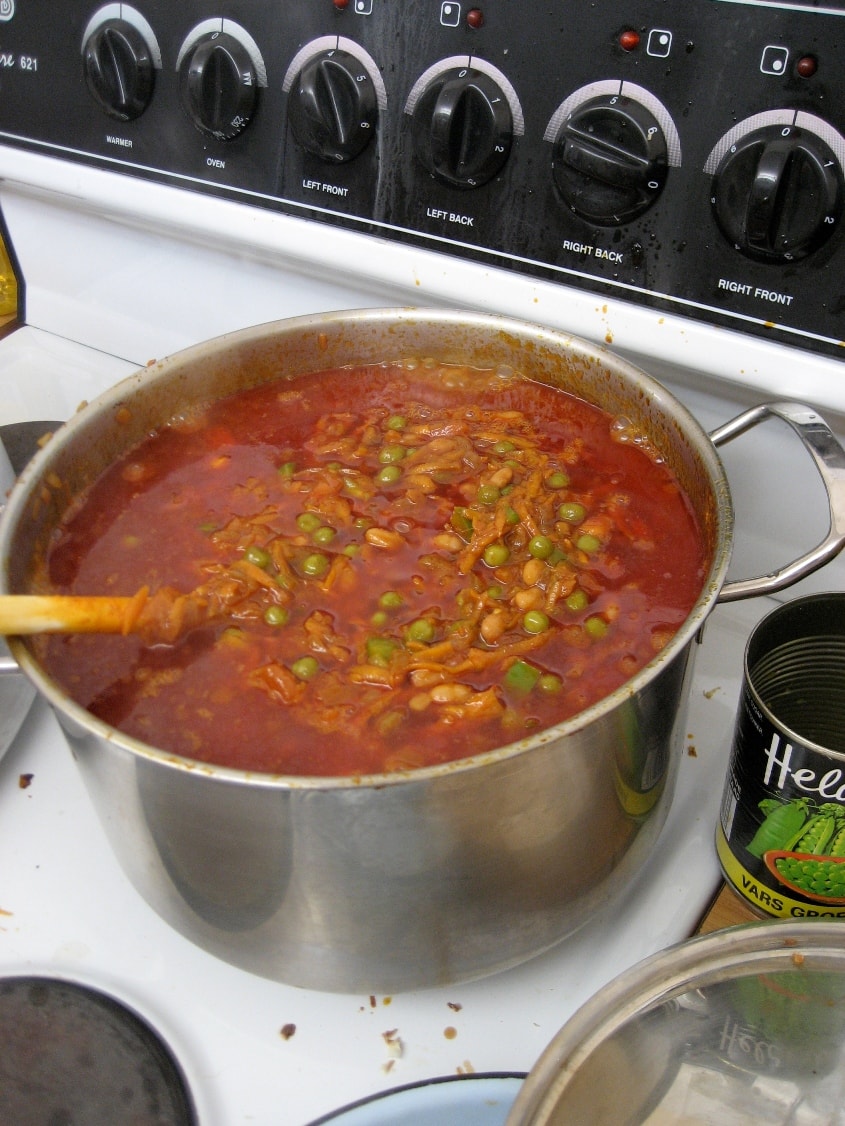 Pap
The term "Pap" comes from the Dutch and means porridge. Since it is quite inexpensive to make, this dish is for many black families in South Africa their staple food. In many households of South Africa, a meal consists of Pap, with stew on top as gravy.
Desserts
Malva Pudding
The best way to describe this dessert is to say that it is a sweet, spongy apricot pudding covered with a caramelized cream sauce. Sounds yummy, right?
Koeksister
This dessert comes from the Dutch. There are two traditional variants of this doughnut coated with syrup.
Afrikaans: A twisted or braided shape dough.
Cape Malay: A spicy treat sprinkled with coconut on top.
The Koeksisters are usually served cold. Perfect dessert if you have a sweet tooth!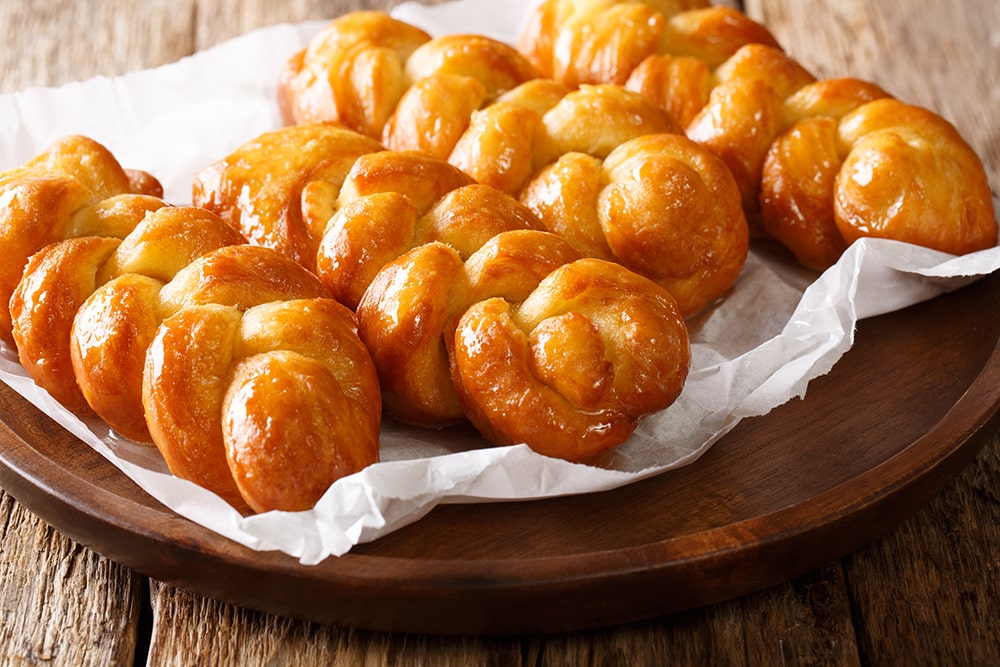 Melktert
The word Melktert, in Afrikaans, means milk tart. The melktert is a pie with a sweet pastry crust and a creamy filling made from milk, eggs, flour, and sugar. Cinnamon is sprinkled on top of the tart to add flavor.
Snacks
Biltong
The Biltong is by far the most popular food in South Africa. The Biltong is the South African version of the Jerky! The meat of choice for this snack is beef. Other variants are available, which use kudu or ostrich meat instead of beef.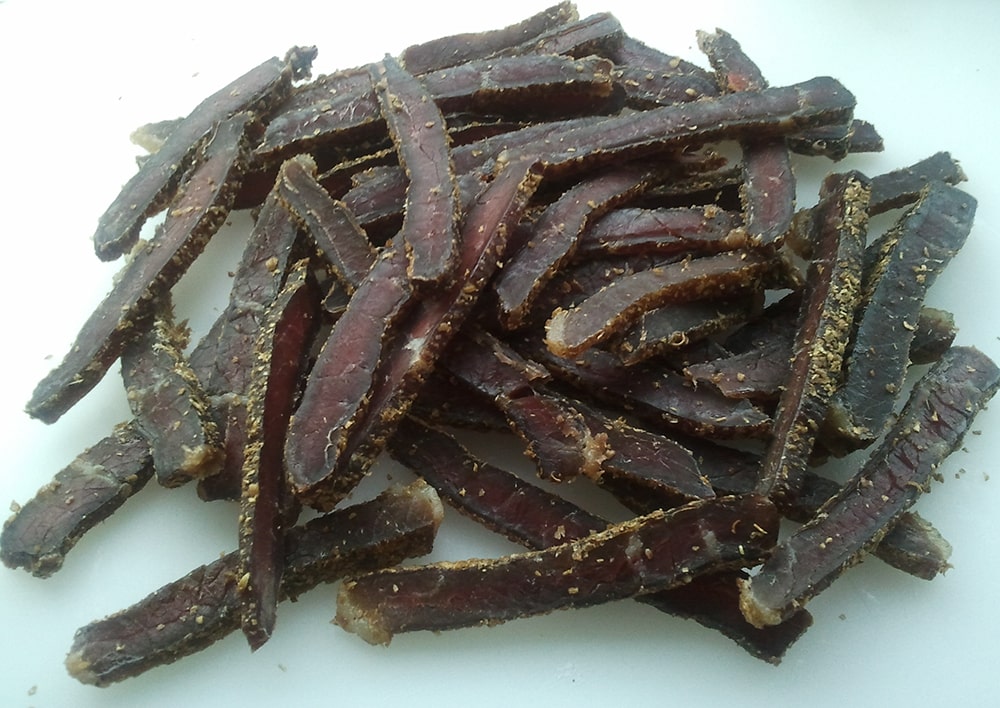 Rusks
Rusks are dry biscuits with a rectangular shape and if you are lucky very hard! To be able to eat them, you have to dip the rusks in your coffee or tea.
Beverage
In recent years, South Africa has gained notoriety for its wines. However, did you know that long before there were even wines in Africa, there was Umqombothi!
Umqombothi
Umqombothi is an indigenous beer. This local brew had been around for ages, even before the Europeans set foot on the Dark Continent!
The ingredients used for making this local brew include maize, sorghum, yeast, and water. The Umqombothi is an opaque beer as it is unfiltered, with a tan color. The alcohol content is quite low, less than 3%. You definitely should try the Umqombothi, an unforgettable drinking experience!
Conclusion
South Africa offers a wide array of experiences to its visitors. Often overlooked is the culinary experience.
I only presented here an overview of the traditional foods available in South Africa. There is so much more to discover!
If you want to explore the rainbow nation fully, don't forget to include the traditional foods of South Africa, a unique experience for your taste buds!
If you have any questions about the foods or would like to share your African culinary experiences, please leave a comment below. I would love to hear from you.