Looking to do something different on your next family vacation? Did you ever consider the following option, family safaris in Africa?
I know, I know, traveling with kids can be quite a challenge or some would say a colossal undertaking! If you want your family vacation to be stress-free, you need a plan of action!
While you are planning your family safari vacation, involve your children in the process. By doing so, your kids will not feel left out, and they will really enjoy their safari adventure.
I have listed a few things to take into account when booking a family safari vacation so that you and your family get the most out of your safari experience.
Age Restriction
Not all safari destinations are suited for children. Some of the safari lodges have a minimum age requirement. In most safari lodges, children under the age of 12 are not allowed.
So, before booking your trip, you need to find out if there is an age restriction for the campsite as well as for the activities you are planning to do.
One of the reasons for the age limit rule is that wild animals often visit the campground. This constitutes a real danger, especially if you have young children since they often wander off on their own to explore their surroundings.
Also, many activities available on a safari are not suited for young children. For instance, take game drives. As you know, children are not very patient little beings! Game drives involve driving for hours, and you have to sit still for extended periods.
Therefore, it is not recommended to bring children under the age of 12 years old. If you insist on bringing your kids on game drives, many safari companies will demand that you book a private vehicle.
Other activities such as a walking safari, canoeing, and fly camp are not suitable for children under the age of 12. The recommended minimum age for these activities is 14-15 years old. Moreover, if you want to go on a gorilla/chimpanzee trek the minimum age is 16 years old.
Safari Activities for Kids
One of the most dreadful things for parents while on a family holiday is kid's boredom! To keep your children happy and in good spirits while on vacation, keep them busy!
Many safari companies have what they called safari clubs for the kids. These safari clubs have wildlife specialists to teach children about bush wildlife.
Safari Accommodations
Of the utmost importance on a family vacation is the accommodation. Are your kids old enough to sleep alone in their own room?
Before booking your safari, ask about the type of family accommodation available.
Here are two alternatives:
Cottages: they are usually far apart from one another. So you might end up sleeping in one cottage and the kids in another one far away. This option is not the best when you have young children.
Family units: There are two variants. The first type can lodge 3-4 people, with separate rooms for the kids and the parents. The other type of family unit consists of one big room with twin beds for the children, allowing them to sleep in the same room as their parents.
Interactions with the Locals
Family vacations can be a learning experience, where children discover other ways of living. Africa is the perfect destination to accomplish that goal.
The Africans are very family-oriented and naturally drawn to children. They like to interact with kids. Hence, this is the perfect opportunity for children to learn about African culture.
Many safari tour companies offer within their safari packages, visits to villages and schools.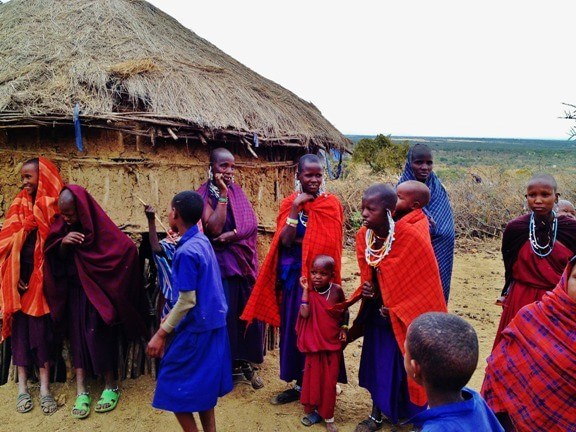 Best Destinations for Family Safari
South Africa
Malaria is present in many African countries. If you worry about contracting malaria, then opt for a destination that is malaria-free. One such country is South Africa.
The most recommended family-friendly safari is the Garden Route in South Africa.
In fact, when traveling with young children, the best option is to book a self-drive safari. This enables you to go at your own pace or should I say at your children's pace! You can combine wildlife sightings in various parks with visits to famous landmarks.
Namibia
Namibia is another alternative for a family vacation. Many areas of the country are malaria-free. So you will not have to worry each time you see a mosquito lurking around your children!
If you have kids over 12 years old, Namibia is an excellent choice for your family vacation. You should book a self-drive safari to discover Namibia's breathtaking scenery at your own pace.
Botswana
The most popular attractions in Botswana are the Okavango Delta, the Chobe National Park, and Victoria Falls. As a result, there are many safari packages available that include these specific destinations.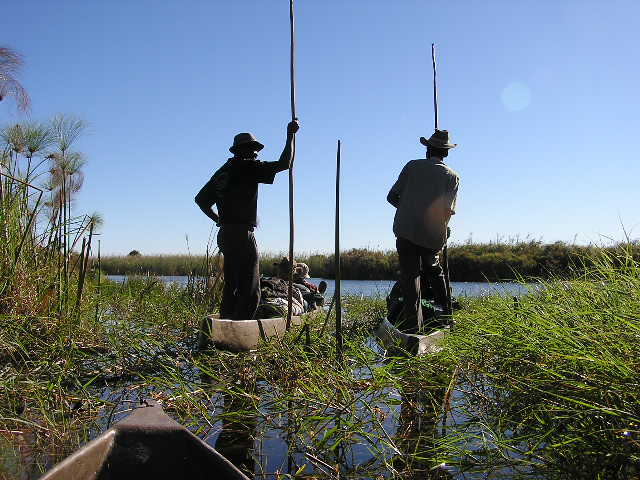 The Okavango Delta is one of the best family safari destinations in Botswana.
Here are some of the activities throughout the Okavango Delta:
Boat cruises.
Mokoro rides.
Nature walks.
Game drives (day and night).
Also, similar activities are available in the Chobe National Park and Victoria Falls.
Kenya
The Masai Mara Game Reserve is the preferred destination for a family vacation in Kenya. The Game Reserve offers activities such as game drives and walking safaris.
Some lodges within the reserve have safari clubs for kids. Therefore, you can go on a game drive in the Reserve while your children are learning everything there is to know about the different aspects of bush life (birds, butterflies, trees, etc.).
Moreover, you can visit with your family the Masai village near the Game Reserve to learn more about the Masai culture.
Tanzania
Another great destination for a family vacation is, of course, Tanzania. The Serengeti National Park and the Ngorongoro Crater are two of the most popular attractions.
Many safari tour companies will let you customize your family holiday. So why not include as part of your next family vacation, game drives in the Serengeti Park, and the Ngorongoro Crater with some downtime at Zanzibar's beaches?
Conclusion
Now, you are all set for your family vacation in Africa!
There are many options available. Always take into account the age of your children when planning your family safari adventure. Many safari lodges, as well as many activities, have an age restriction.
Don't forget to involve your kids in the planning of the family vacation!
Botswana is the ideal destination for a family adventure with loads of activities to choose from. If you are interested in learning more about Botswana safari, read my full review here.
If you have any questions or would like to share the stories of your family vacation in Africa, please leave a comment below. I am looking forward to your feedback!