For your holidays this year, you are thinking about a change of scenery. Then, you should go on an African safari vacation!
Since there are so many choices out there when it comes to selecting a safari package as well as finding the lodging best suited for you. So, I thought it would be wise to outline a checklist to help you navigate through the process of planning your safari adventure.
First off, even before you begin planning your African safari holidays you need to answer the following questions:
What Is Your Budget?
First off, figure out how much you are willing to spend on your safari expedition. To get the safari vacation of your dream, don't be shy to ask questions to your safari expert to find out what is included in the safari packages (meals, accommodations, activities).
Furthermore, when budgeting for your safari adventure, don't forget to put aside money for tips and souvenirs.
A wide variety of options is available ranging from very affordable to luxury safari packages.
Are You Traveling Alone or with Your Family?
Depending on the answer to this question you have two alternatives:
Group Safari (6-8 people) includes a guide and also the support staff. The safari package is a scheduled tour to popular destinations on set departure dates. The tour operator or safari expert takes care of all the arrangements for you (accommodations, activities, and so on).
Tailor-made or customized safari is, by far, the preferred option for most travelers, and the best way to specifically get what you want. With the help of a safari expert, you decide your departure date, the length of your trip, what you want to visit, your accommodations, and the activities you wish to do during your African vacation.
In general, tailor-made safaris are more expensive than group safaris, but with careful planning, you can get a tailor-made safari for an affordable price!
Accommodations
Usually, there are three types of lodging:
Permanent camp
The permanent camps are often found in National Parks and Reserves.
You will stay at the same camp for the whole duration of your trip and travel back and forward from the camp to your different locations.
This type of accommodation comprises safari lodges or tents, with all commodities (running water, flush toilet, and shower).
These camps range from being very rustic to very luxurious.
Mobile permanent camp
If your safari adventure involves visiting more than one destination, the chances are that you will stay at different lodges or camps as you travel from one location to the next.
Those camps offer in general the same comfort as a permanent camp (running water, flush toilet, and shower).
Mobile
If you are looking to camp in the wilderness, then a mobile camp is for you!
Since you visit different remote and even uncharted territories while you are on your safari journey, you will stay in a temporary tent with amenities ranging from very basic to luxurious.
If you are on a tight budget and don't mind roughing it out, you could choose rustic accommodations (no running water, shower, or flushing toilet) in exchange you will be very close to the animals and could expect visits from them at night!
If money is no object, then you could get a luxury tent with a shower, bathroom, and even furniture!
Types of Safari Adventures
One of the main reasons why people are going on safaris is for wildlife sightings. Beyond the very popular option of game drives, there are other ways to observe wildlife in its environment.
Here are different kinds of safaris to consider:
Walking safaris
Walk or hike through remote regions of Africa, and discover various aspects of bush life (plants, birds, insects).
If you are looking to stay in shape, then consider mountain trekking since it allows you to observe gorillas and chimpanzees in their natural habitat, while you get a good workout at the same time!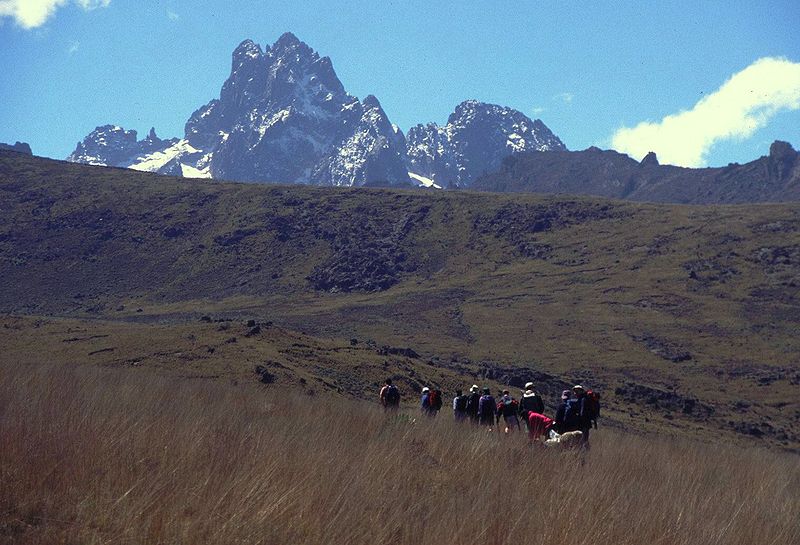 Riding safaris
Here are some options available depending on the African region visited:
Camelback riding is a peculiar choice when it comes to experiencing safaris!
Elephant back riding is quite popular as it gives you a whole new perspective of the picturesque African landscape and wildlife.
Horseback riding, although more traditional, enables you to get closer to the wild animals since they are more comfortable around horses.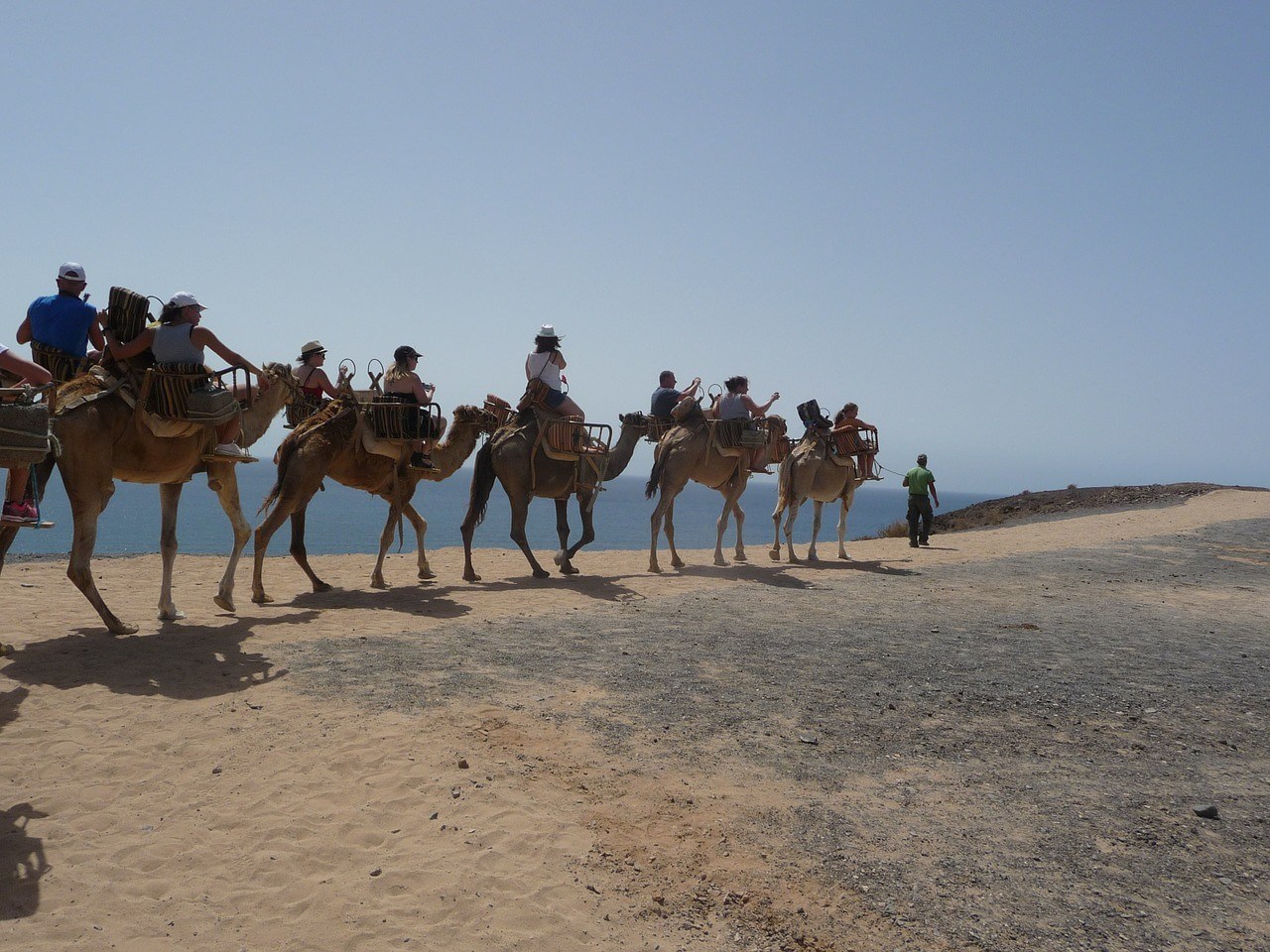 Water-based safaris
The waters harbor abundant and diverse wildlife that is reachable by any means of transportation that floats! The obvious choices are the canoe, the riverboat, and the houseboat.
However, to navigate the narrow channels of the Okavango Delta, a mokoro (dugout canoe) is the perfect alternative since it allows you to get up close and personal with the wildlife.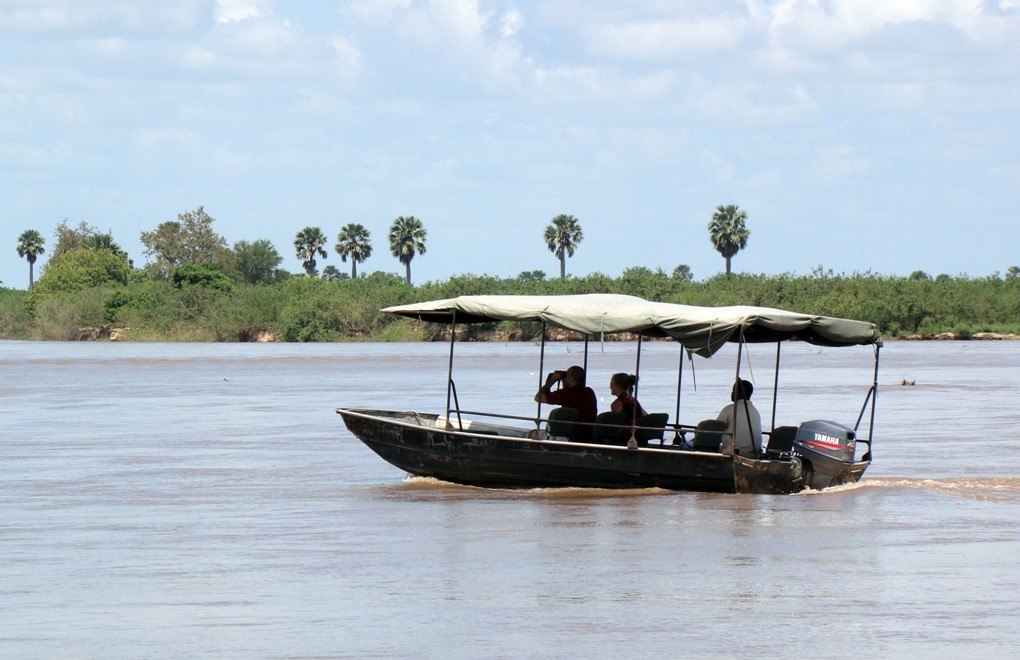 Safaris from the air
Enjoy the scenic views of Africa by hot air ballooning and helicopter. Observe the wildebeest migration from the air!
Train/Rail safaris
Travel back in time with a steam train ride. Enjoy spectacular landscapes and wildlife sightings along the way!
Adventure Travel
Some African safaris also offer a vast range of activities best suited for adventure seeker travelers, which include but are not limited to:
Bungee jumping
As a matter of fact, Africa is the home of two of the highest commercial bungee jumps in the world: Victoria Falls Bridge in Zimbabwe and Bloukrans Bridge in South Africa.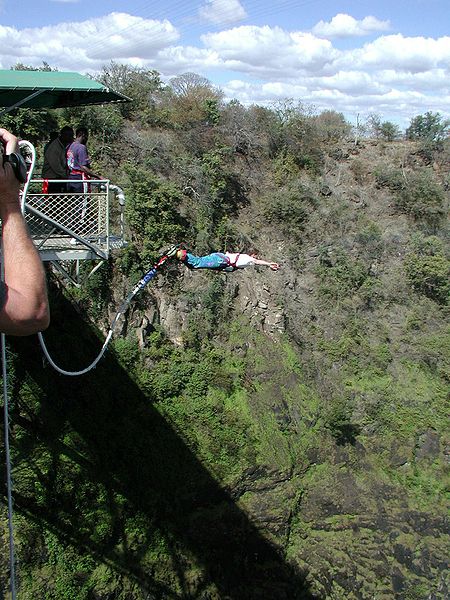 Rafting
Rafting enthusiasts, white water rafting on the Zambezi River between Zambia and Zimbabwe awaits you!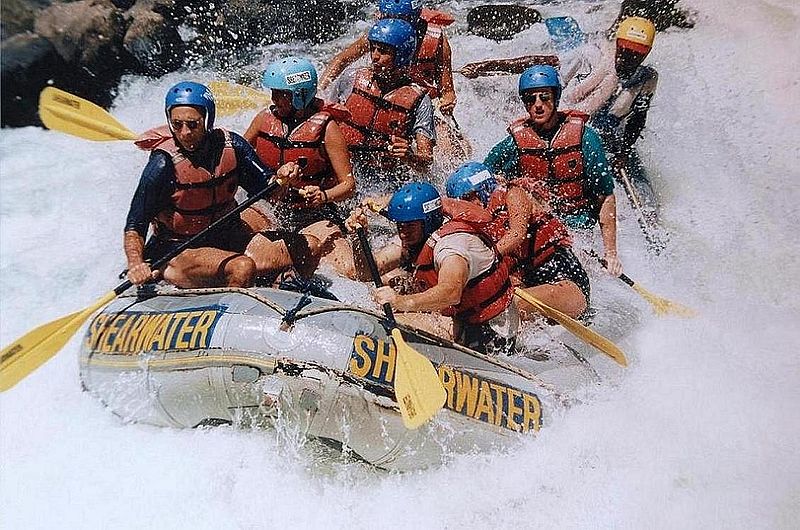 Shark cage diving/watching
Cape Town, a coastal city in South Africa, is the ideal destination to experience the thrills of coming face to face safely with the great white by cage diving!
Scuba Diving/snorkeling
Discover the biodiversity of marine wildlife through scuba diving and snorkeling along the tropical coastline of Africa. Highlights of your journey could very well be an encounter with whales, dolphins, turtles, and sharks.
Final Thoughts
Many alternatives are available to the traditional game drive safari. You can either catch a glimpse of the African wildlife from the bird's eye perspective or by navigating the waters!
Moreover, you can get an adrenaline rush not only through wildlife sightings but also by adding sporting activities to your African safari vacations!
Now that you have a better idea of what Africa has in store for you, it is time to move to the next step and book your safari adventure! If you need further assistance with planning your vacation, click here to get some travel tips.
If you have any questions or would like to share your thoughts, please drop me a comment below.  I am looking forward to hearing from you!